Pirongia drama .
---
I dug these old photos out , taken in June 2003 , my first trip up Pirongia heading for the hut . I took two beginner trampers with me and told them to carry tarpaulins as emergency shelter . They told me they didn't need to since we were planning on sleeping in the hut .....
It started off as a normal trip :
Panasonic DMC-LC5 .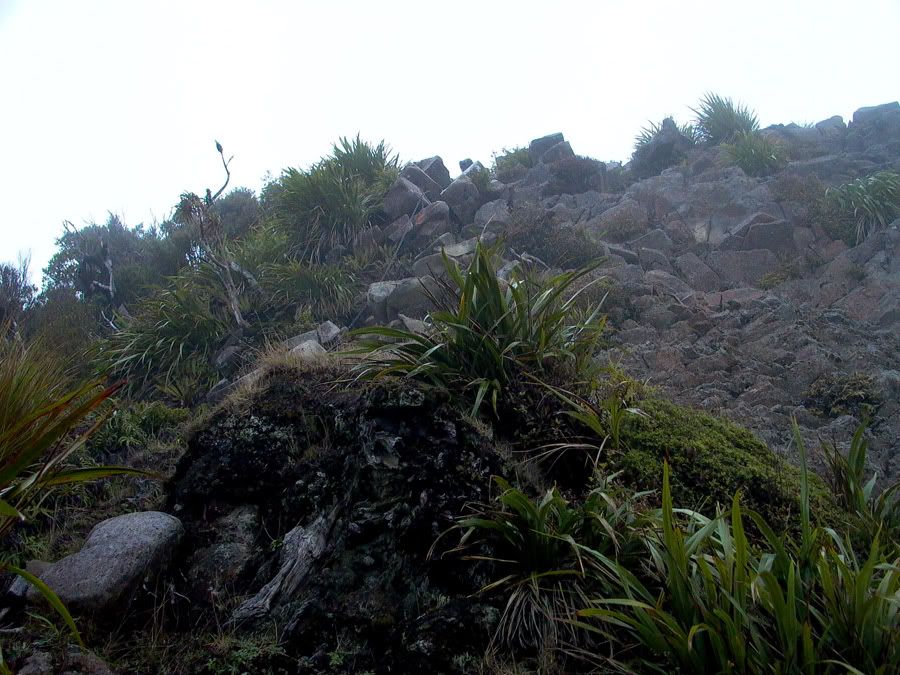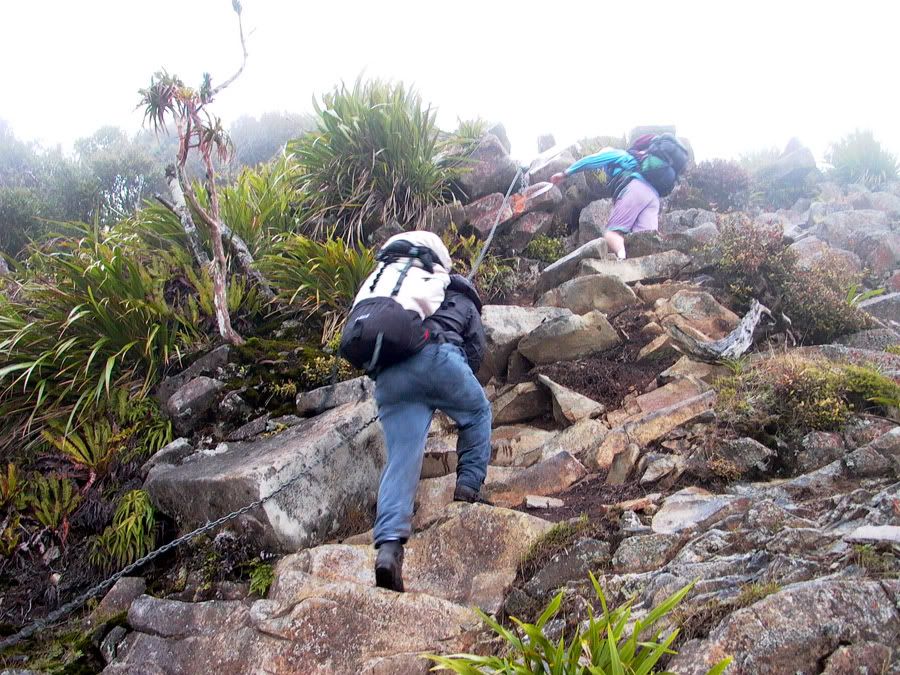 And this one as taken at 3:39pm .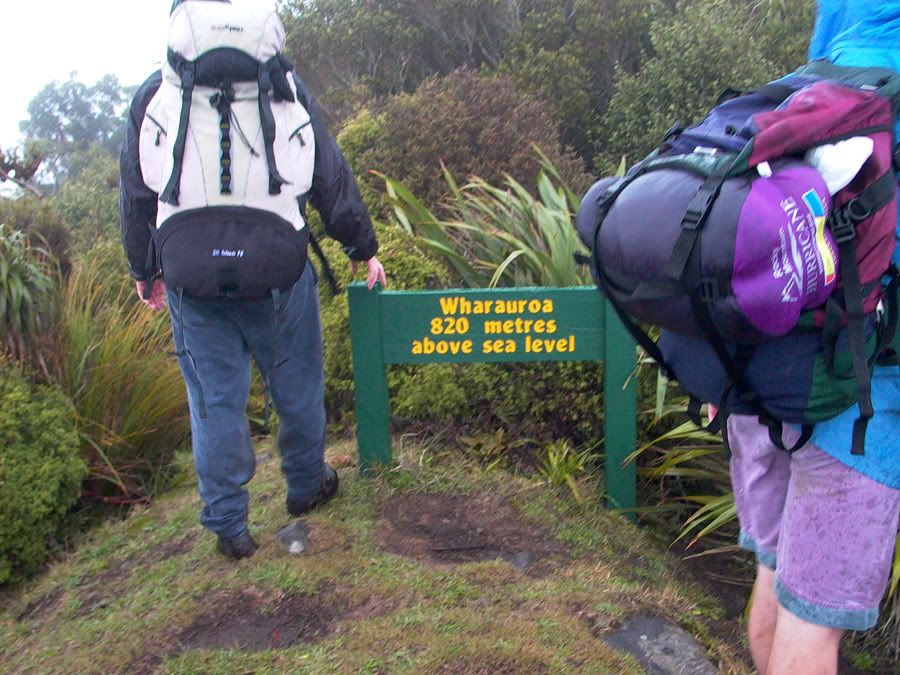 It was at this point where we checked the map and realized we were only halfway . the other two were very unfit and had to keep stopping to rest .
I told them we would have to pick up the pace a bit and started walking faster ........
After about 20 minutes I decided to wait for them to catch up but after a long wait I headed back on the track and came to the intersection we had passed earlier . I left my pack there and ran down the track and found an overturned tree with no footprints in the mud - so they hadn't gone that way . I went back and got my pack and started running back to get help because it was dark now . I fell and banged me knee going down the chain and grazed my knuckles - halfway back to the car they shouted to me from the side - they were trying to shelter from the rain by a big rock . They told me they had shouted to say they were going back because it was getting dark - they assumed I would go on to the hut 'knowing what they had done '
anyway , since we were halfway why not keep going to the hut ? lesson learned - now I usually go alone .
Anyway I had a tarpaulin with me and set up a shelter where we spent an uncomfortable night [ since I had a cold as well ] .
That's what we slept on .....
and that's the 'after' shot ......