January 2008 :
Since Monday was a public holiday here I decided to see something new [to me ] .
I visited "Port Waikato " where the Waikato river empties into the sea on the north island of New Zealand ...... I stayed at this interesting campsite ...
There was a walk onto the sand dunes across the road .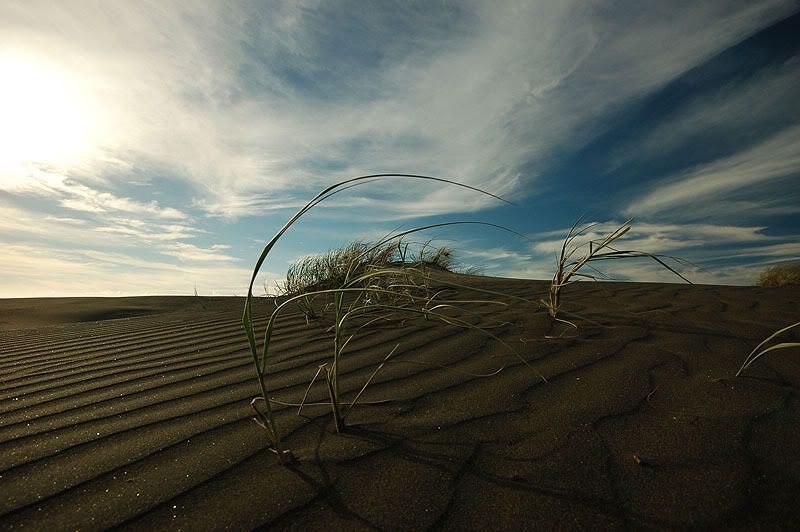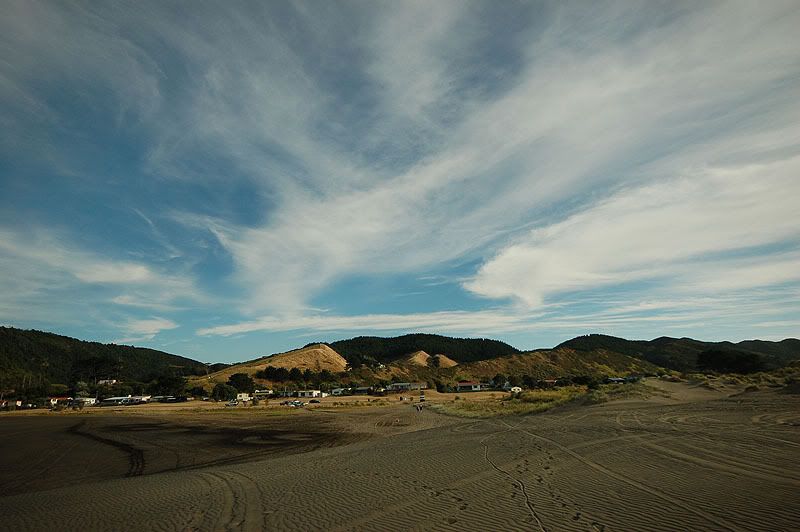 and the sun was at a nice angle ...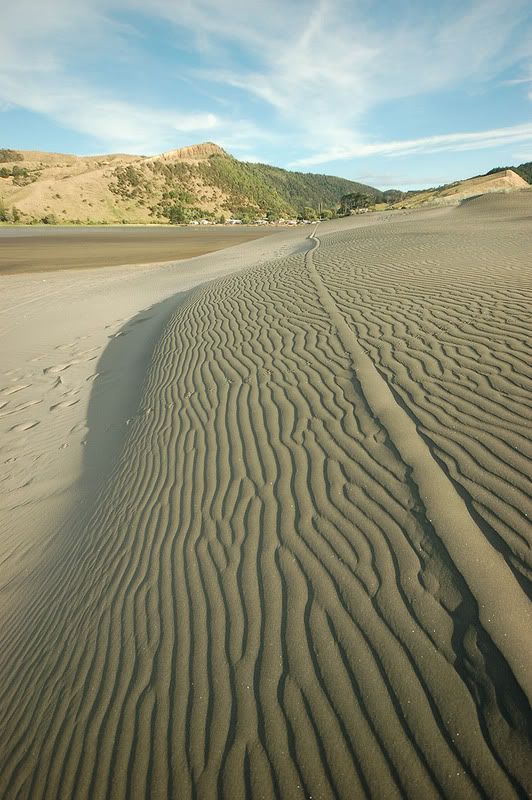 Some interesting shapes .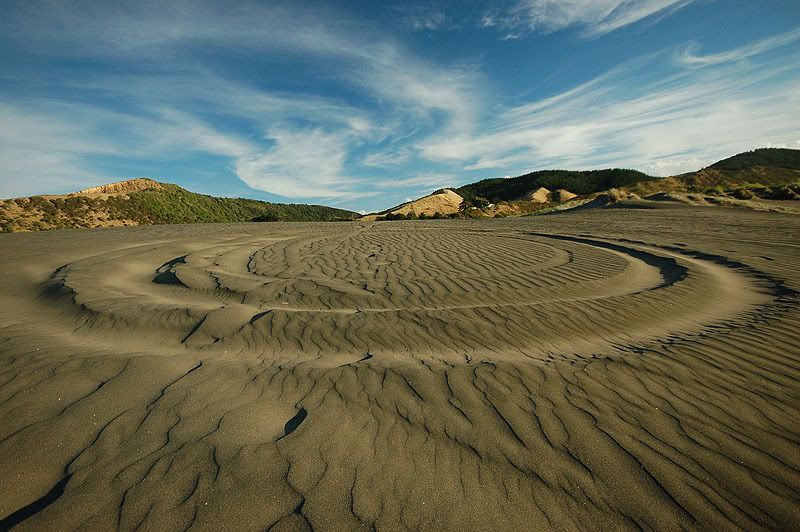 2 minutes down the road was the main beach ...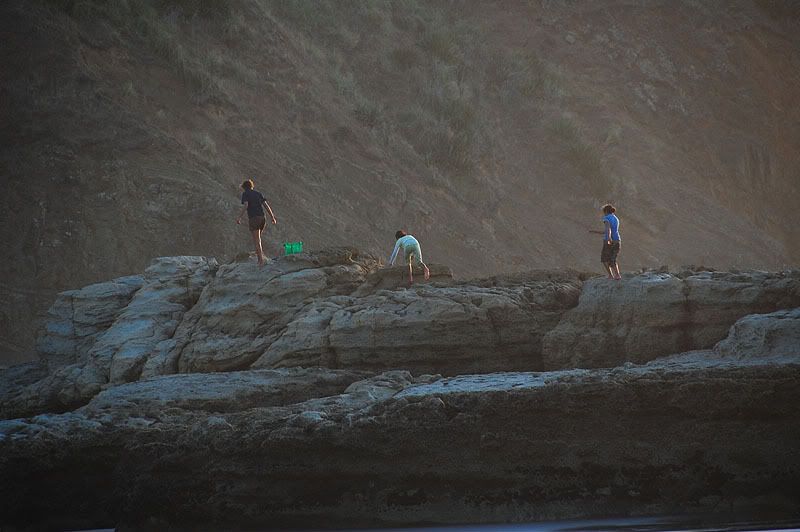 and some nice rock formations .....
The sun was starting to set ..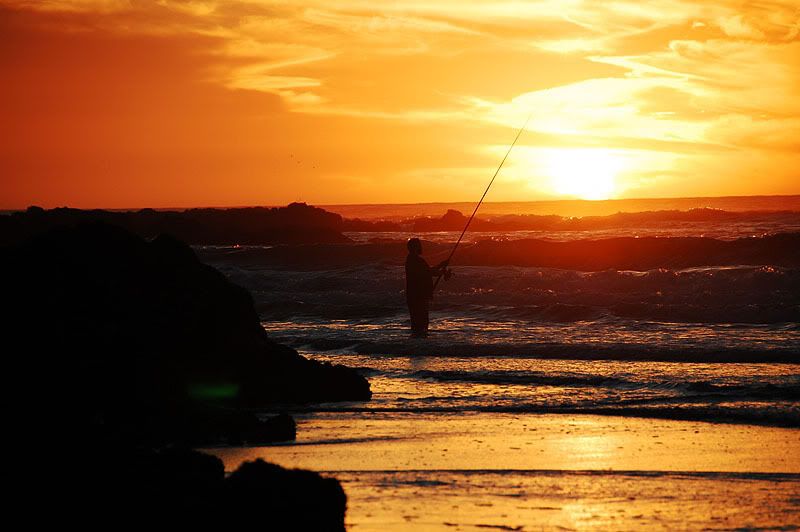 nice beaches
and nice rock formations .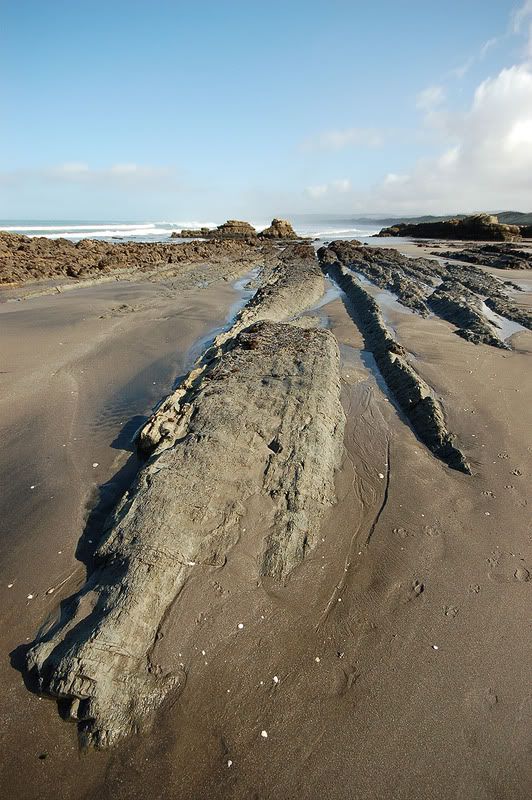 did I mention nice rock formations ?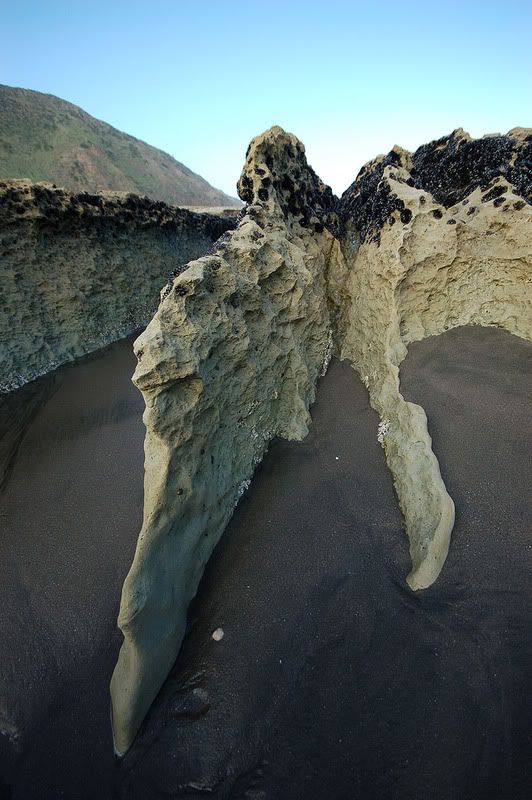 The main beach is a bit to the right of this with no rock formations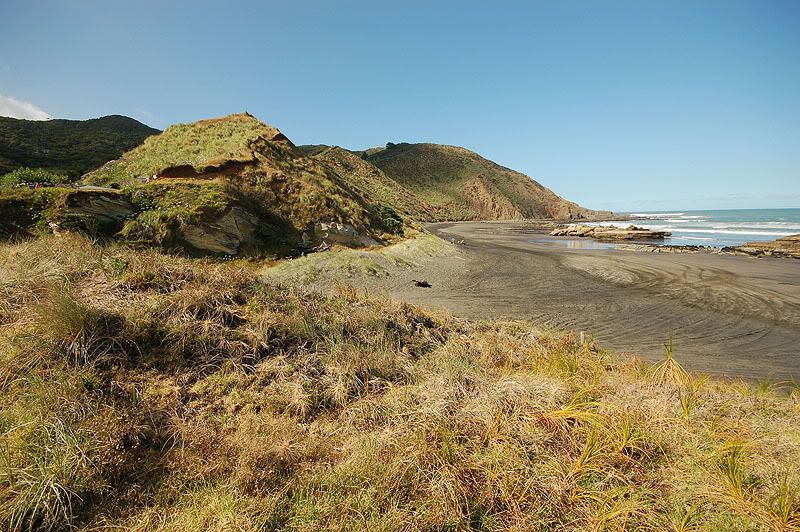 behind these rocks ....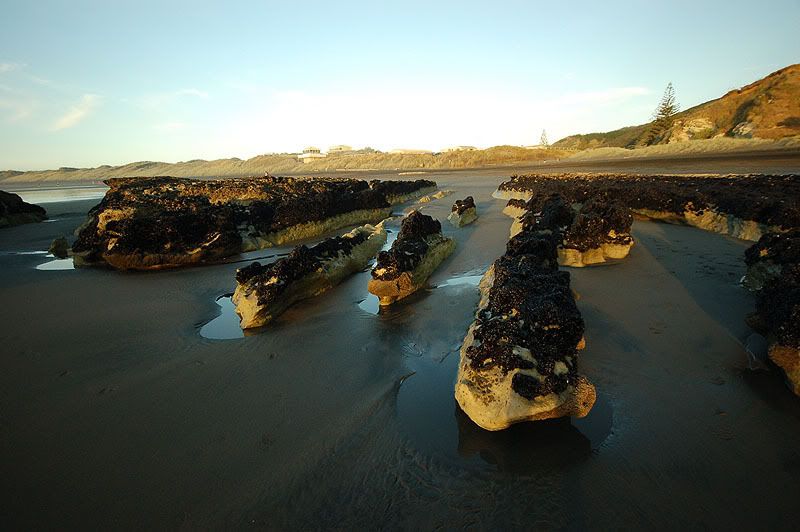 As the sun started to set I put the D50 , 10-20mm combination on the tripod and inserted a graduated filter in front of the polarizer ....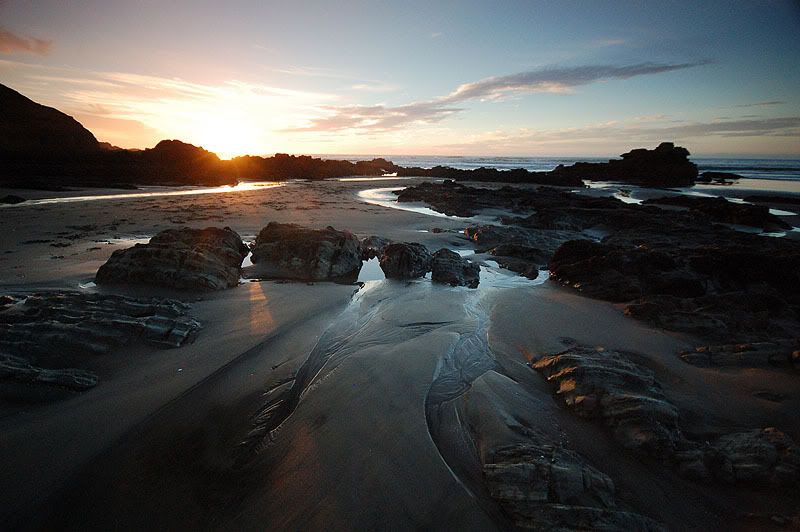 Then I tried a gold filter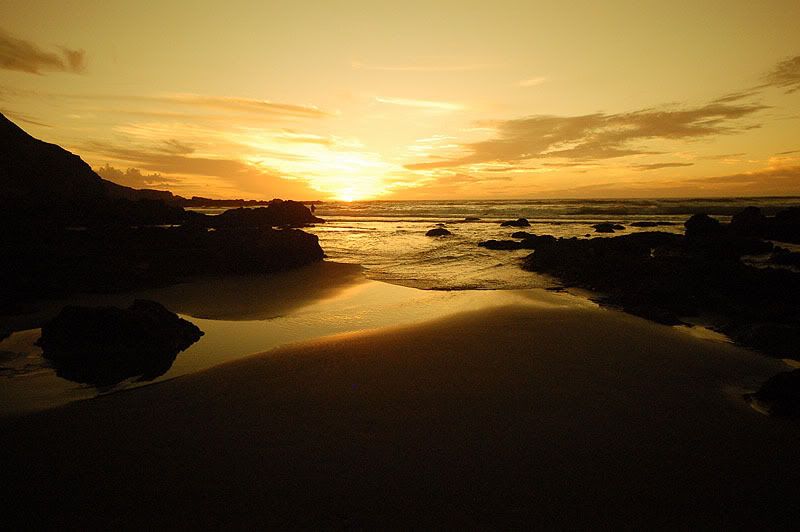 and a Tobacco filter ....
more interesting than the boring beach on the right ....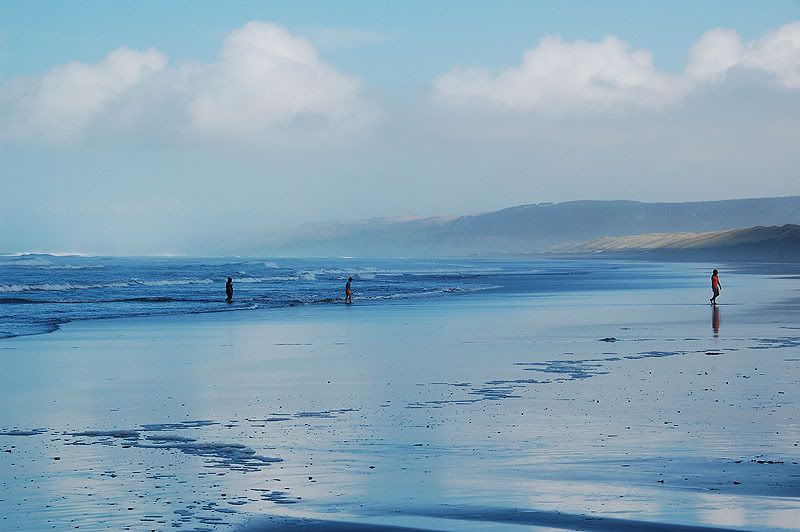 but I wouldn't mind spending some more time on the sand dunes in late afternoon sunlight next time ...
the country is very dry at the moment and I haven't seen so much brown grass before in the 6 years I have lived here ....
I've grown rather fond of my Sigma 10-20mm lens ..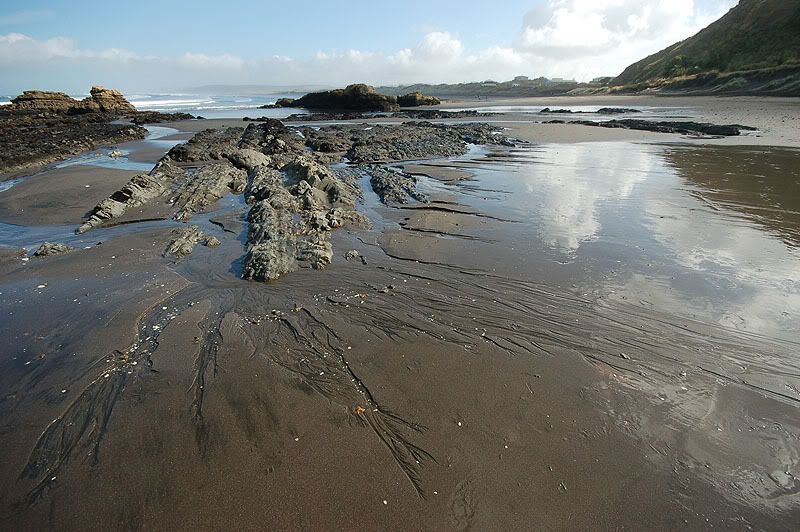 There was this one image that made me feel suddenly relaxed .....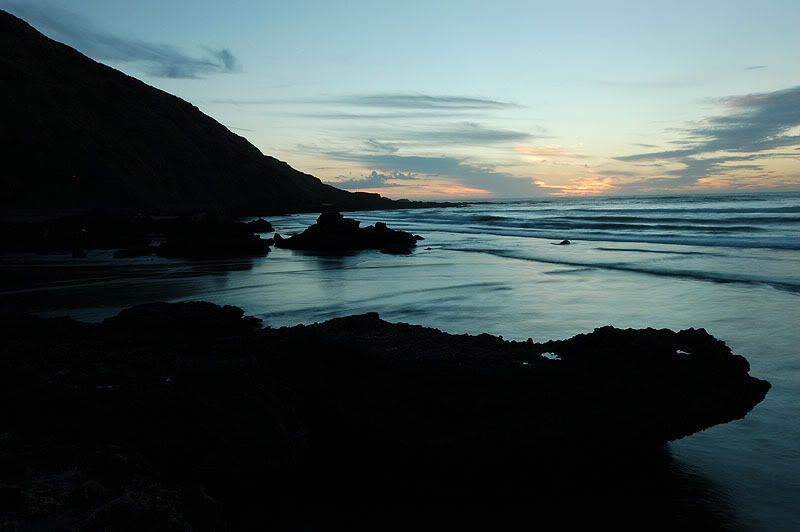 and when I checked I had taken it at 1 second hence the smoother water . I will have to do some more slow water shots of the beach , maybe in a few days since I am off till Thursday and tomorrow [ Sunday ] I will be leaving for the Taranaki region and may climb Mount Egmont [ mt Fiji in "the last samurai " ] , then I'll cruise around the coast ...