May 2009 , this was the most recent photovan trip ....

When I realized that this weekend was a long weekend and there was some snow on the Tongariro crossing I packed my photovan
even though the weather was supposed to be turning bad .

Friday night everyone I spoke to told me the weather was going to turn nasty and it would all be called off [ organized walks ] so Saturday morning I resorted to taking shots around the Chateux as the sun was coming up .
There was frost on the tables .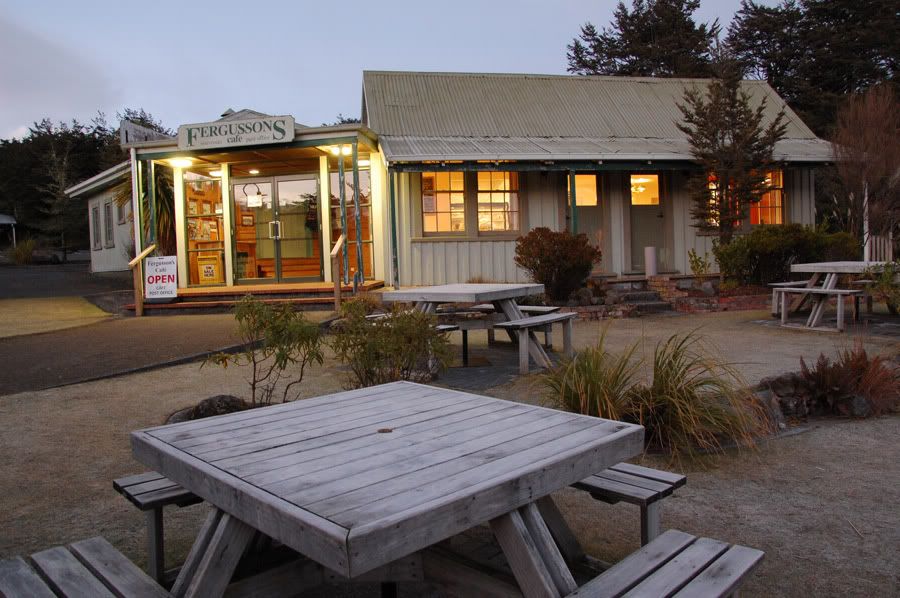 This golf flag gave me a bit of movement to add some mood to the scene .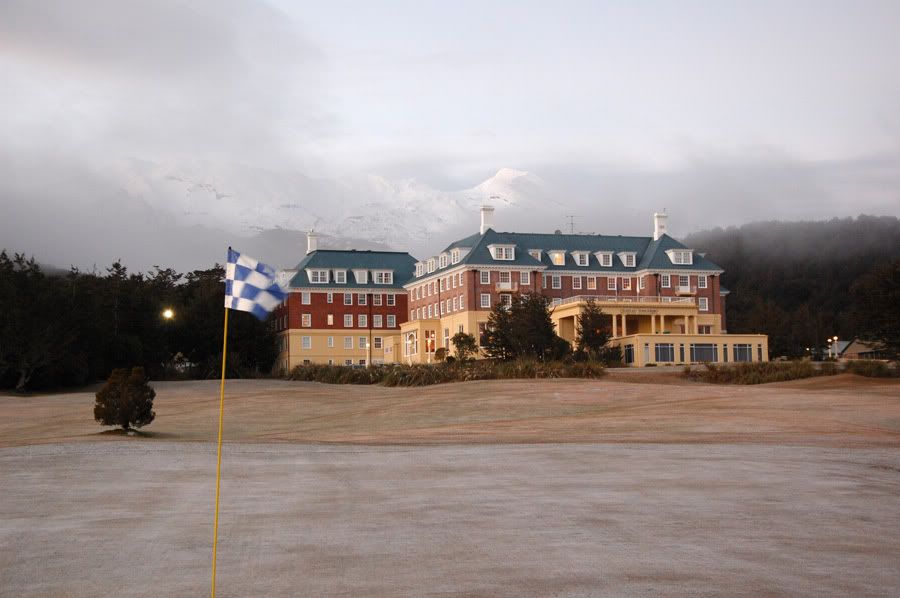 But this is where I had wanted to be .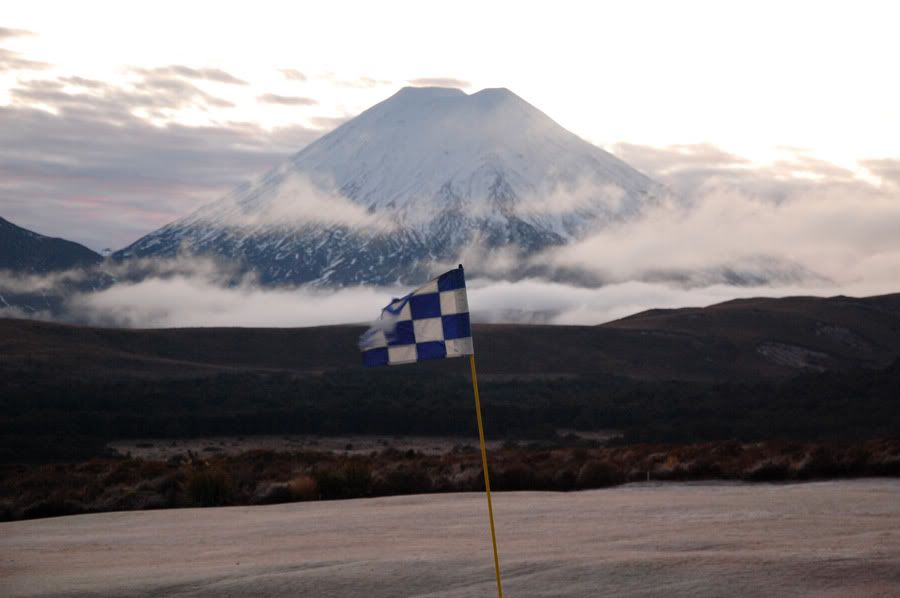 Then I saw this bus group getting ready and asked them where they were going . They told me they were going to do the crossing . I asked when they were leaving and she said "5 minutes" and I knew I wouldn't be ready on time . She suggested I drive out to the beginning of the track , walk halfway and then back to my van because they weren't sure of the weather and might be turning back halfway themselves .
I raced back to my van , got to the beginning of the track and started getting all me gear together .




and that's how the story starts , here are two panos I did of the top scenery to keep you interested while I unpack my van before continuing the story .
Needs work still ....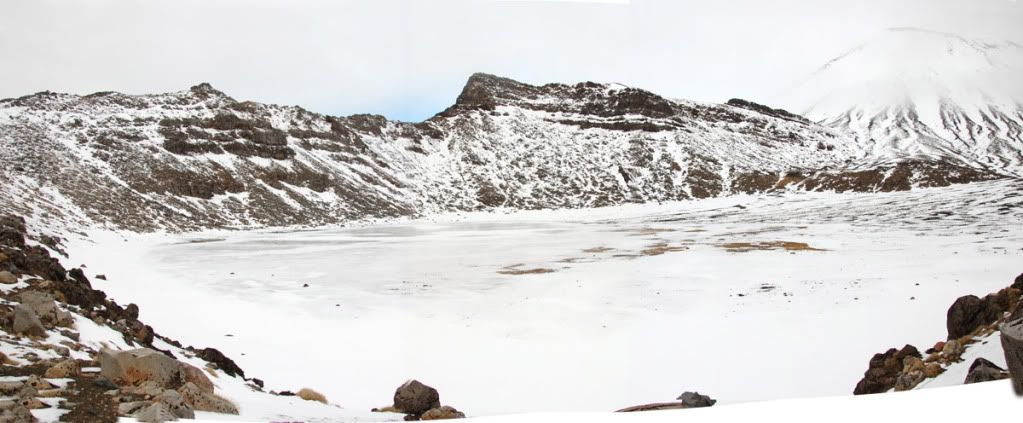 Blue lake ....

I was really hoping for more snow but once I got walking I was happy enough with what I saw . There was a Tarn with some nice ice patterns on it .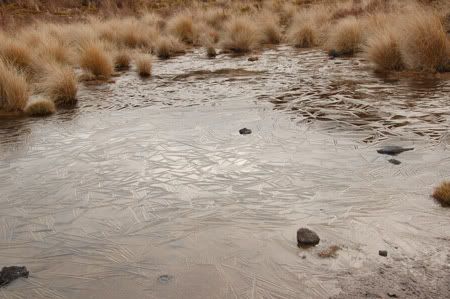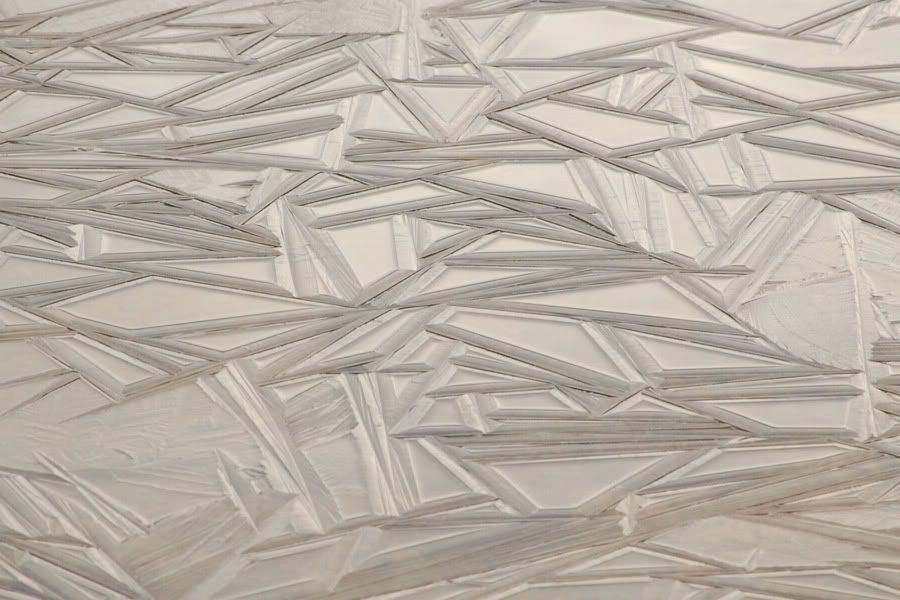 During the early stages of the track there wasn't much snow to see




but there was definitely evidence of cold !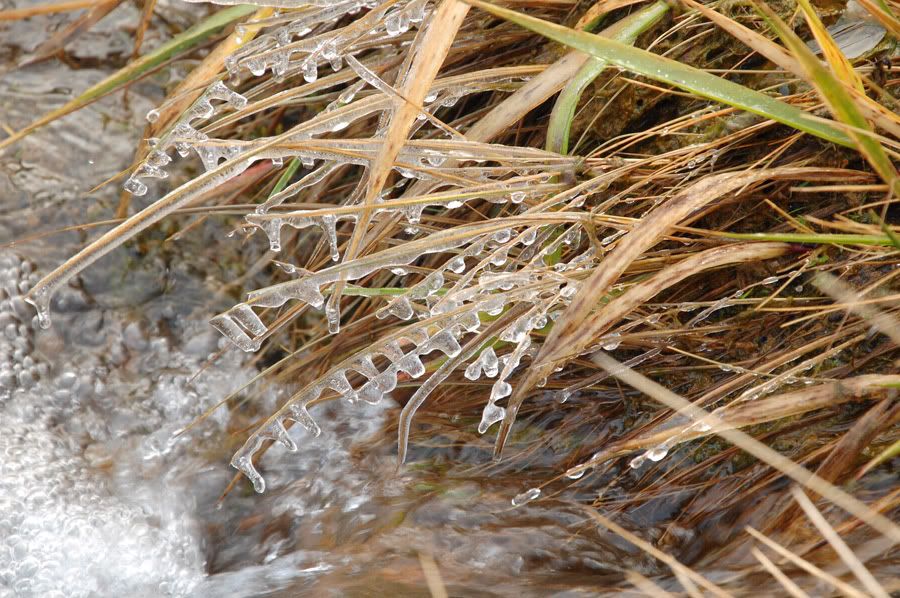 Then when I got to the crater I decided that this would be enough snow to give me an indication of what to expect later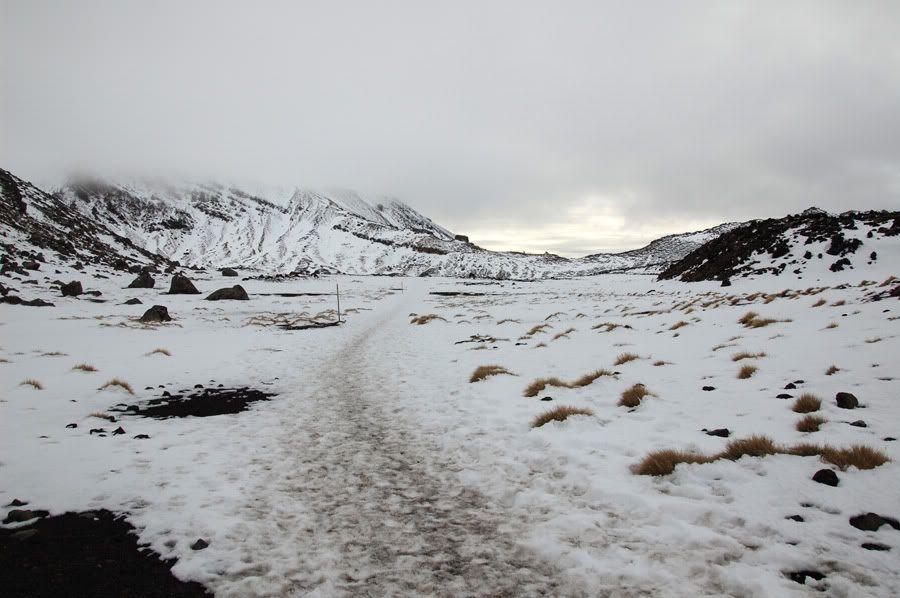 and then I started slipping on the ice patches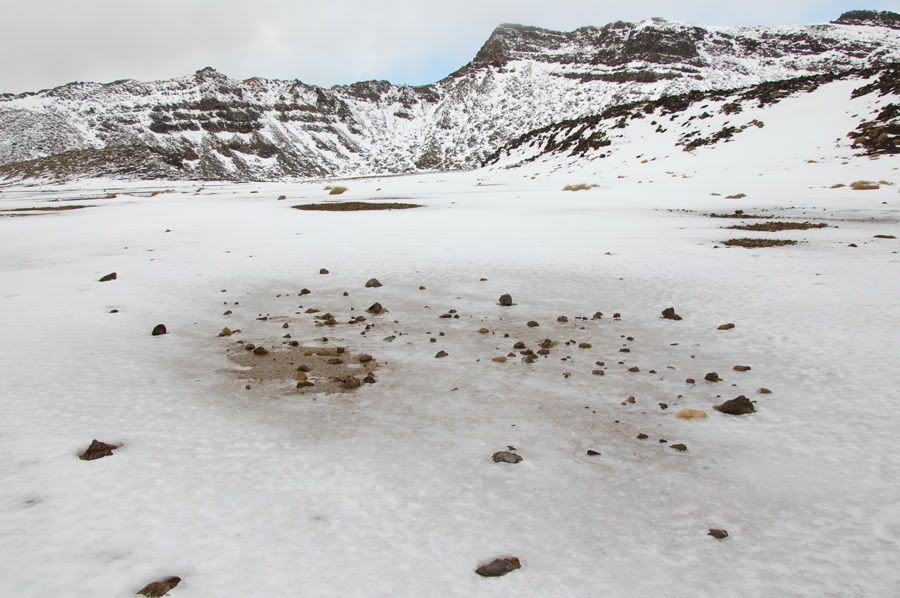 As I got higher it was easy to see which direction the wind was blowing .


Especially as you look closer ....


Footprints from the previous day were frozen




There was also a guided tour ahead , heading up towards Red crater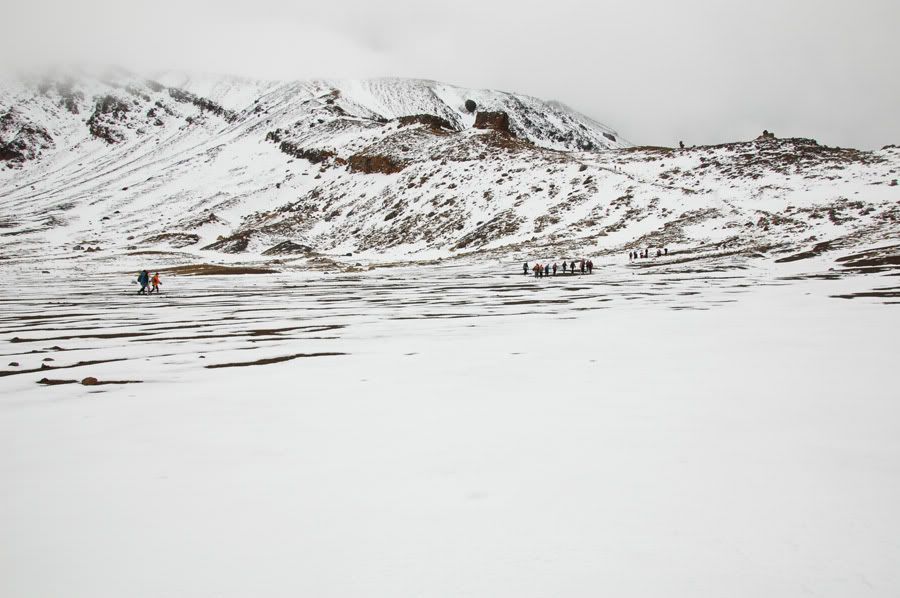 This elderly couple in front were doing quite well . I spoke with them and they were walking to the other side and going to have someone collect them and drop them back at the beginning and they agreed to give me a lift as well so happily I knew I could go all the way .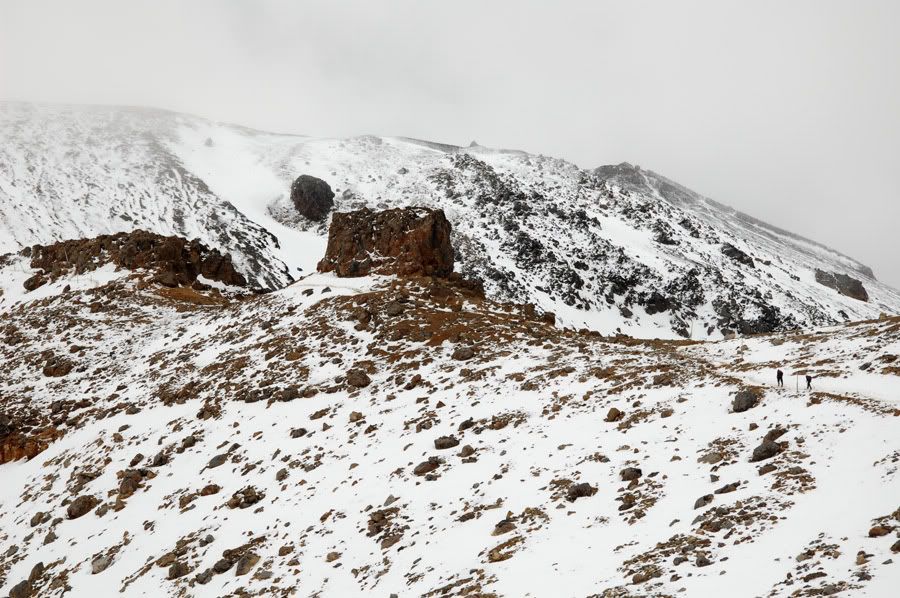 On the top there were more rocks with 'directional ice' on them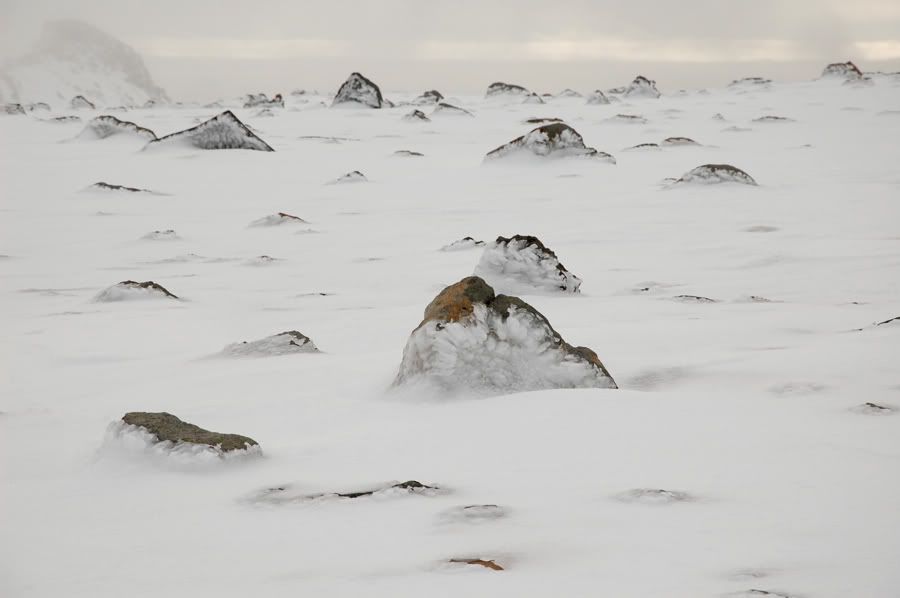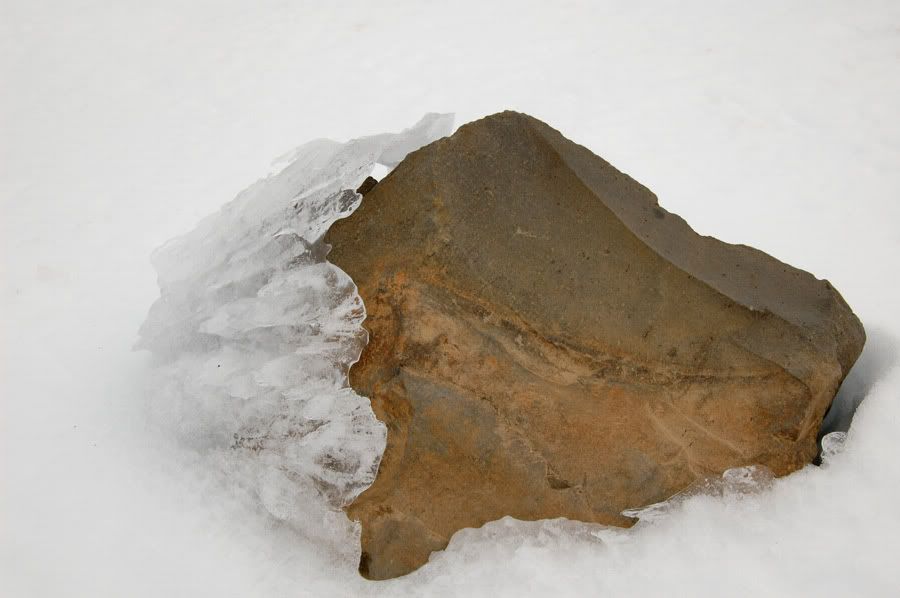 In the distance was blue lake which is along the trail .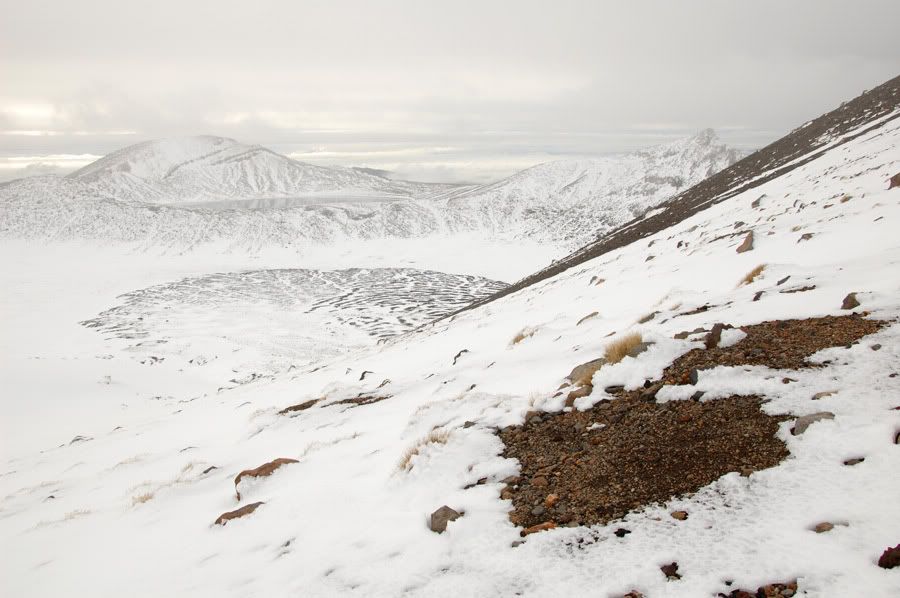 And walking down the Red crater I could see the Emerald lakes and they looked rather cold .


and a few people had thrown rocks on the lake and they had just bounced off the frozen surface ...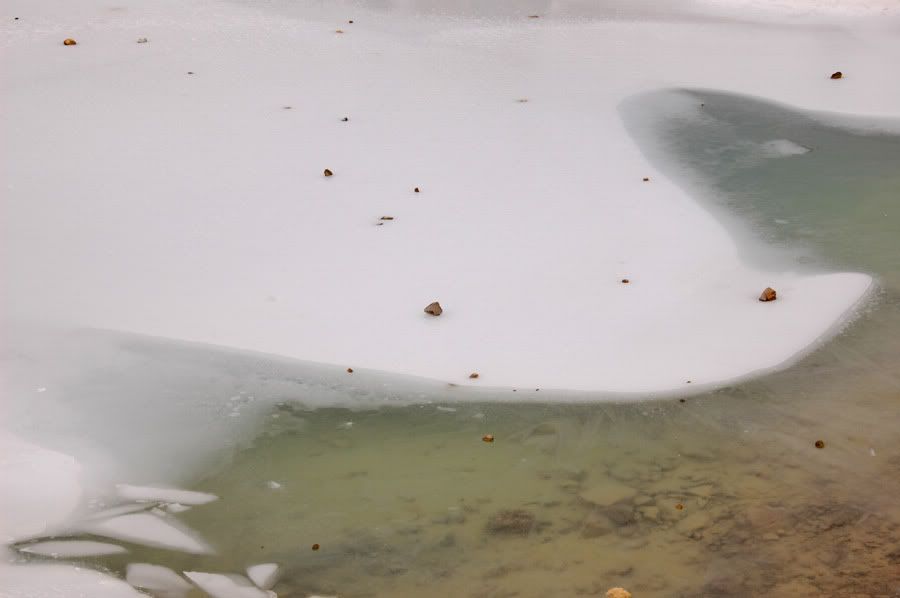 I was wearing 'instep crampons' and was quite impressed at how well they did .




Looking back at the red crater and emerald lakes .....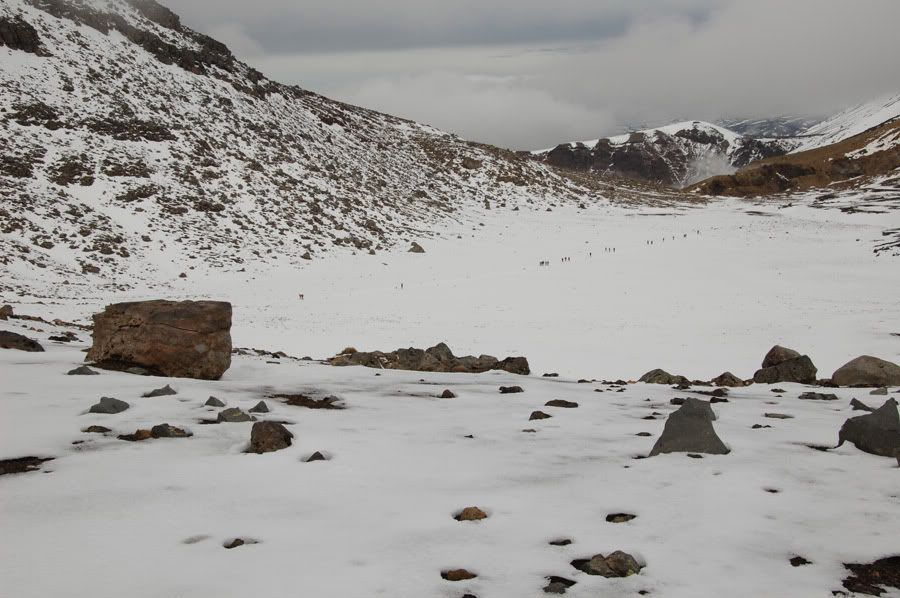 The Blue lake was also frozen




and that's a sign that the track is almost over ....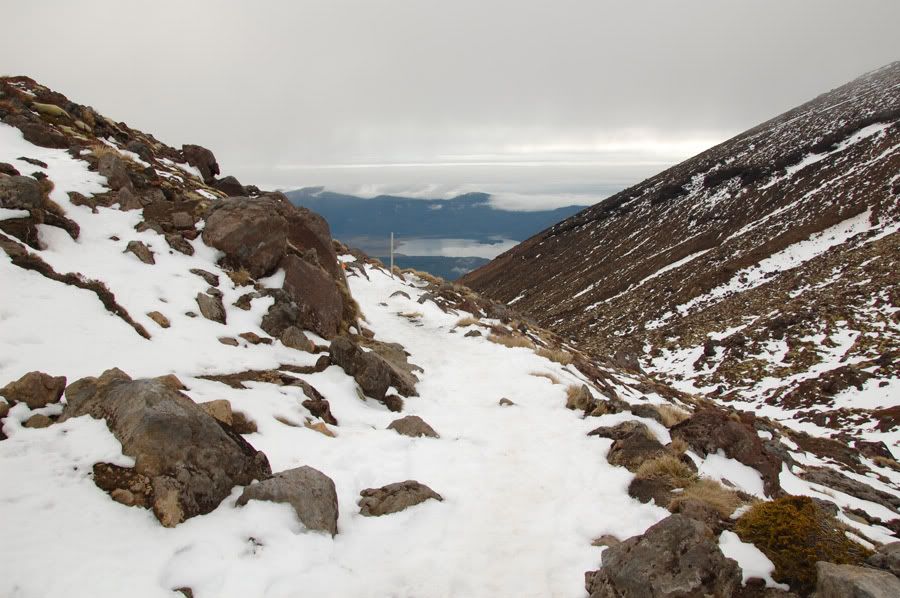 The last stop is Ketetahi hut .




.....where you can see the amazing mystical ''weather rock" !