This was actually August 2004 , my first attempt at sleeping in the snow .
I decided to only climb halfway up for this attempt and build a 'snow mound' so I could photograph the sunrise .
I started off with this rock to help provide some structure for my shelter ....




I was hoping to get the sunrise in this direction ...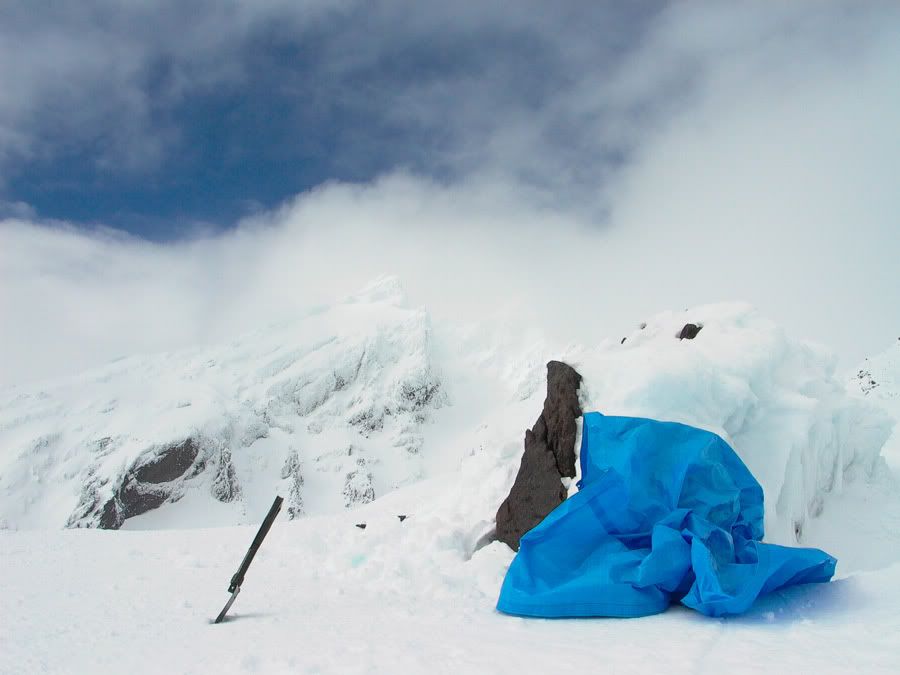 It took a total of 4 hours to collect and pile up enough snow for my 'mound' this was halfway through ....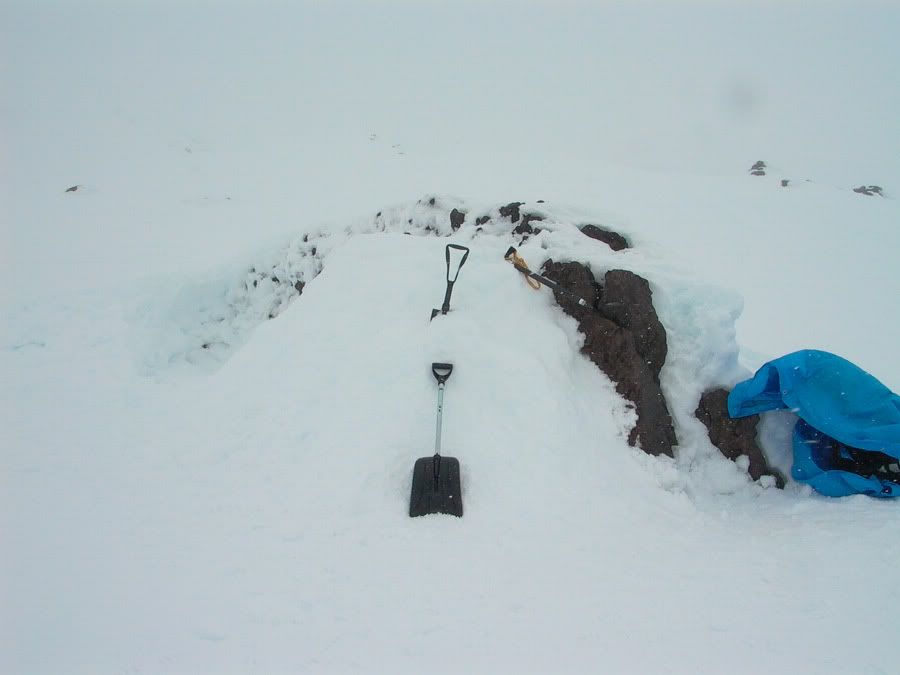 I eventually got it all together and tunneled in to it and made and entrance at the small end .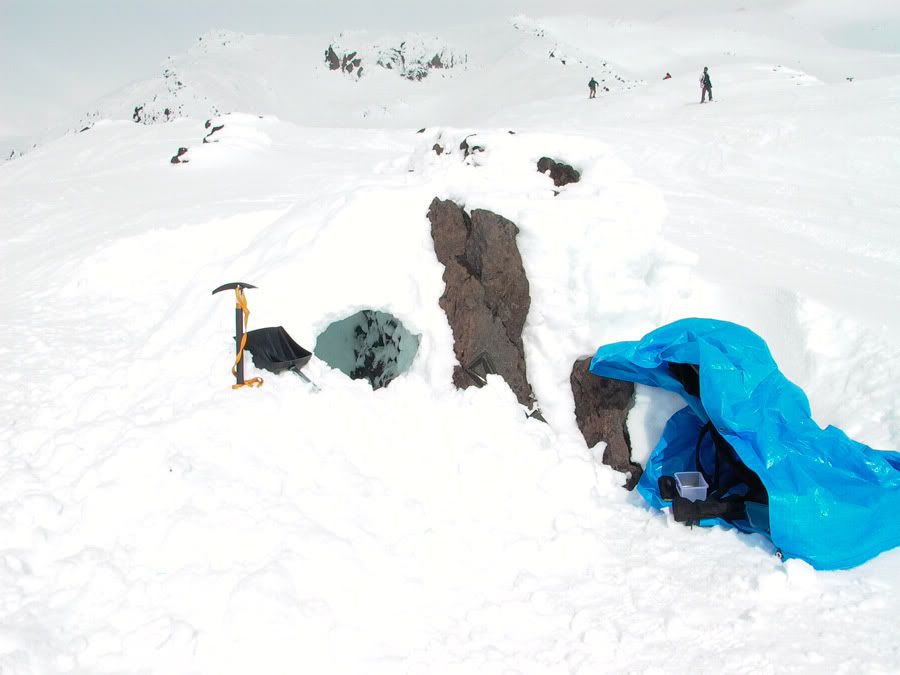 Then I realized that I wouldn't be able to see the sun from that side and closed it up ....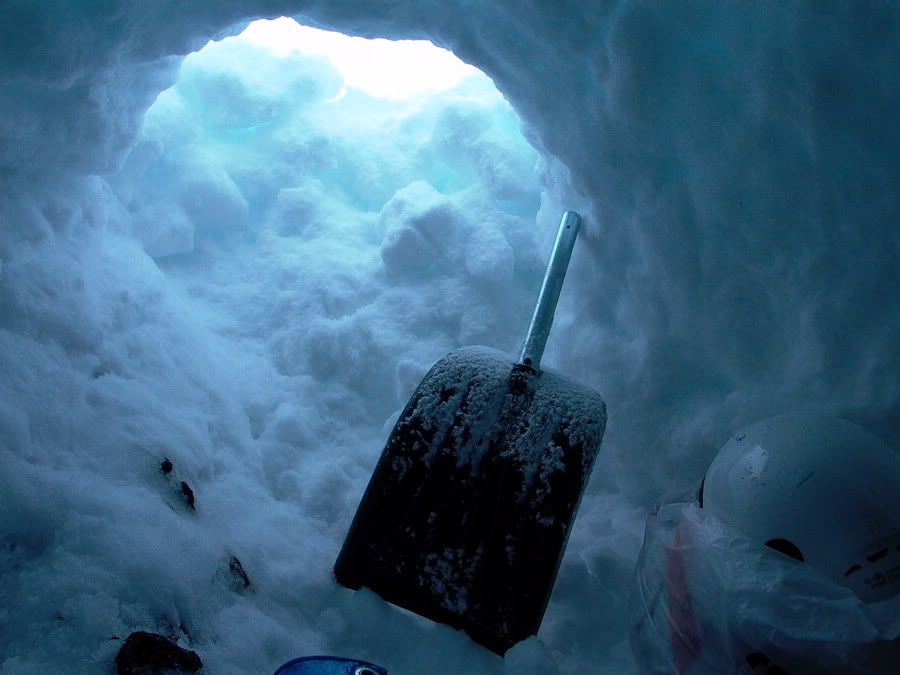 and made a better entrance in the side ...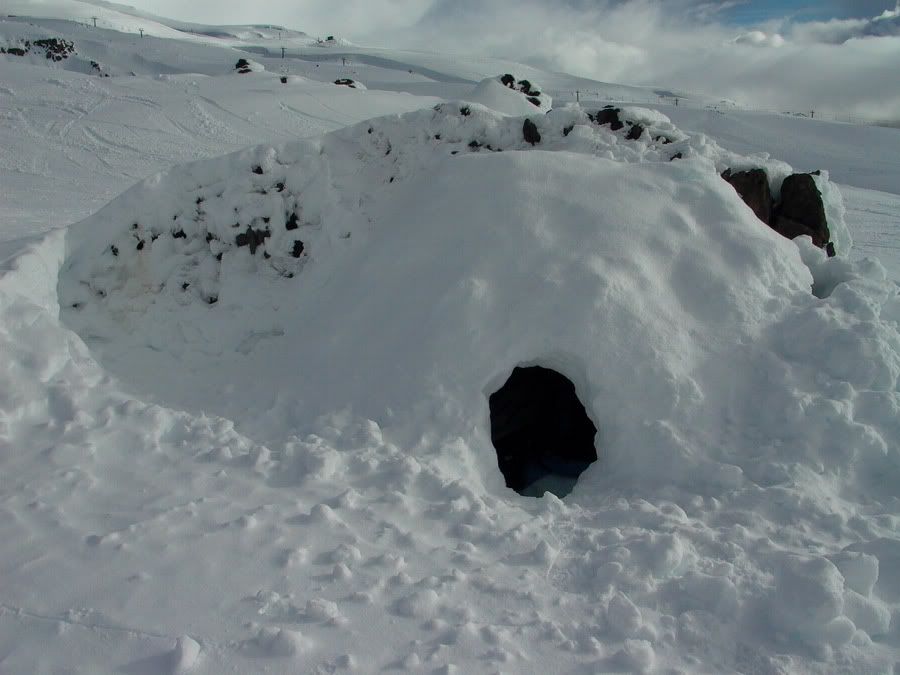 And started the water boiling ....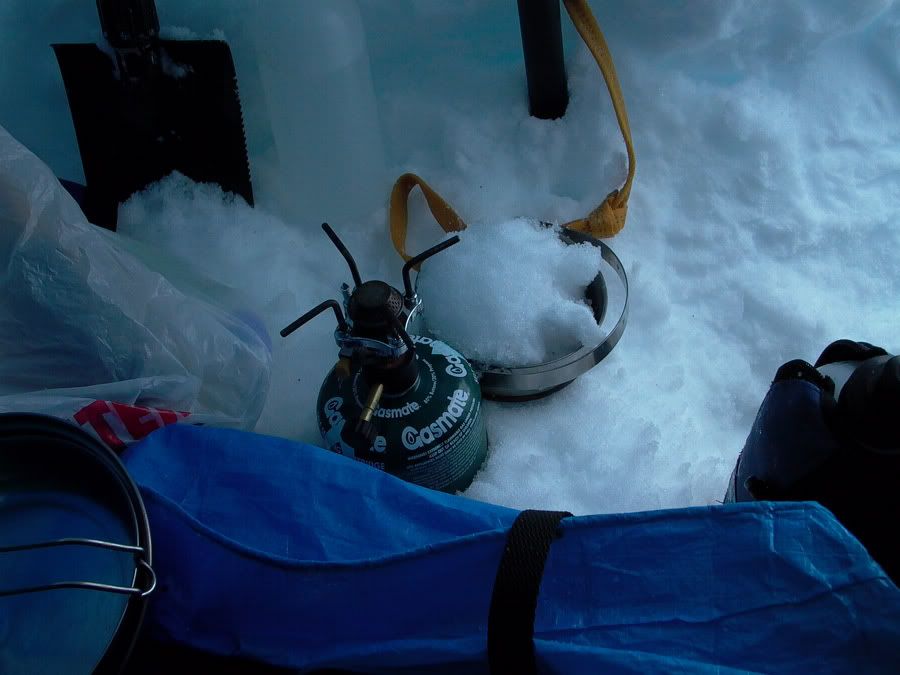 Then I was taking some snapshots ....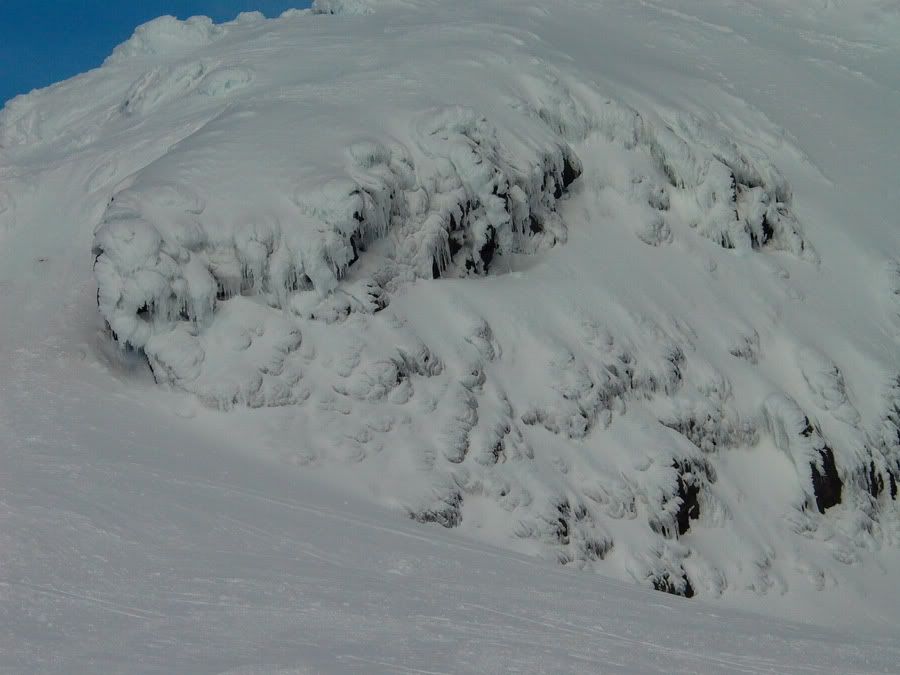 Then someone came past and snapped one for me ....




but before he wandered off ....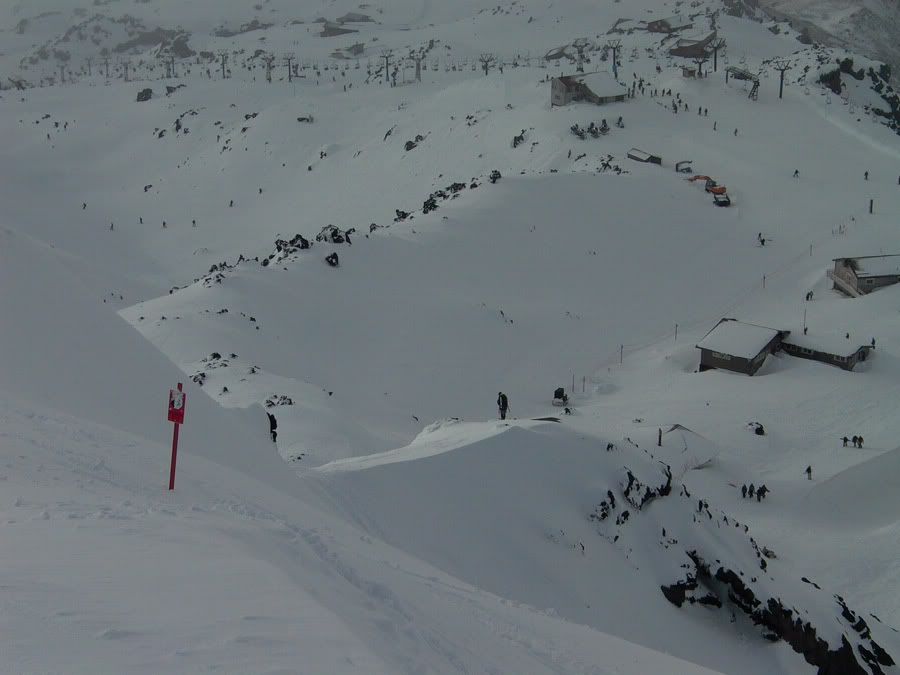 he told me my entrance would not do because it was too high . We cut some blocks and closed up the entrance and then I had to tunnel under the wall and climb up inside and place my pack over the hole .
Like this ....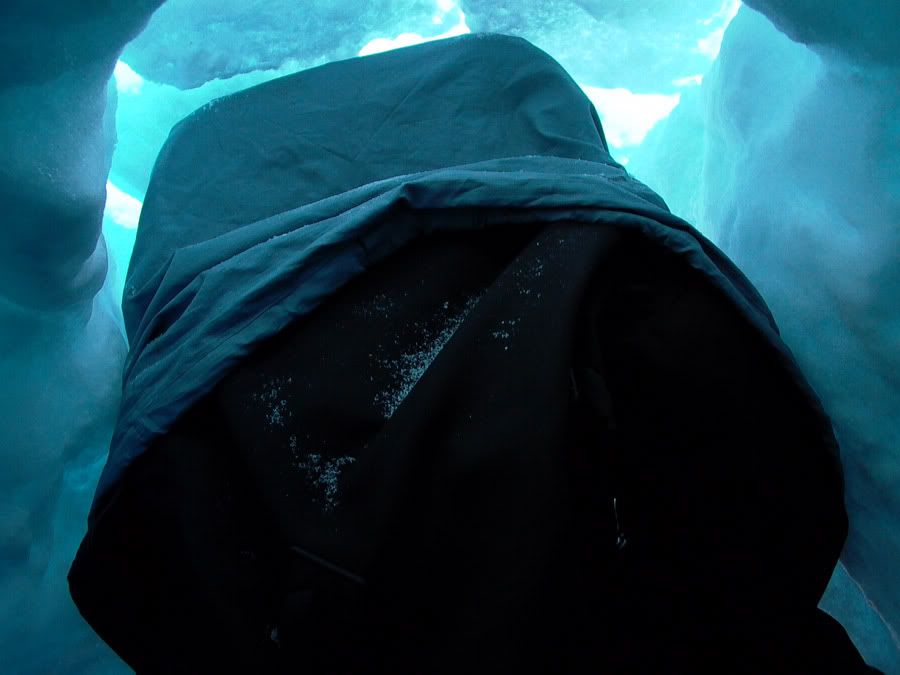 The old entrance that I was supposed to have closed up was letting a bit of the cold in ...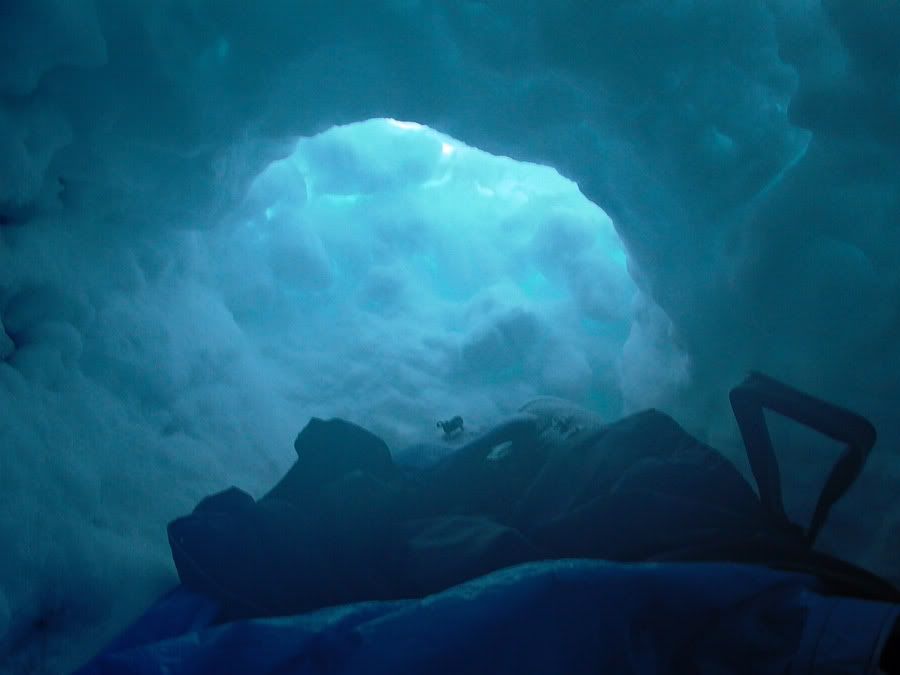 barometric pressure 791 ...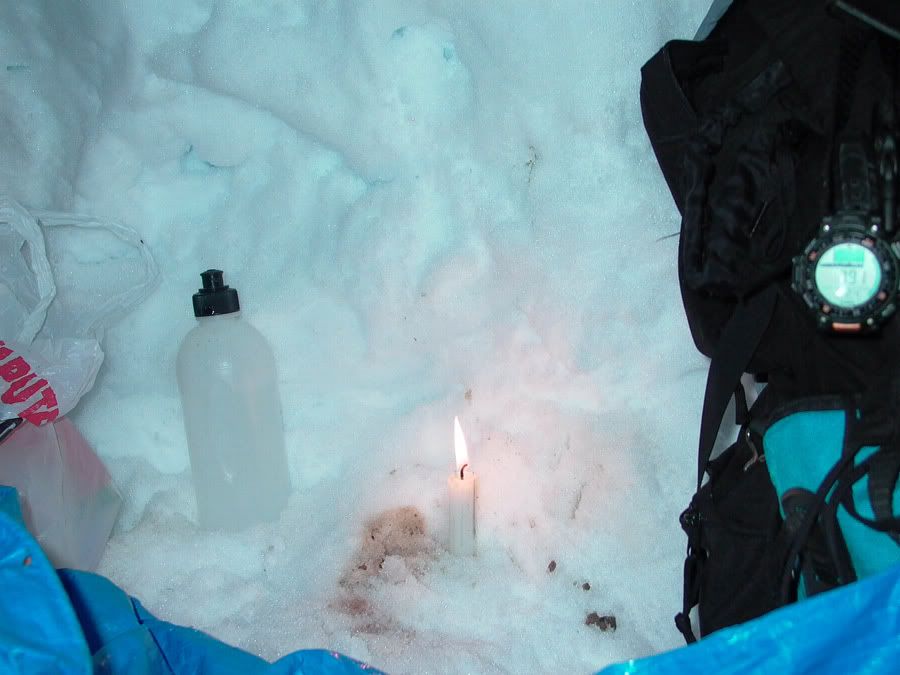 That night was rather cold . there was air leaking through all the gaps and my mattress was not properly inflated so basically the -30 sleeping bag is useless if your body is directly on snow .
In the morning I woke up [ not that I really slept much ] and there was a howling wind outside - basically this is what it looked like outside .. so much for photographing the sunrise ....




Anyway I couldn't get through the tunnel with all my gear on so I had to get fully dressed up to go and kick the wall down . As I stepped out I was dragged sideways by the wind and had to lean forward and dig my ice axe in to pull myself back up the ridge .
everything was white wherever I looked so I just headed ''downhill'' . Once or twice everything went clear for around 20 metres around me , one time it happened I was at the edge of a cliff so I backed off and walked 90 degrees in the other direction . I could pick out dark patches here and there that were rocks and just walked toward them each time .
Eventually I got back to my car .....




That was Sunday morning , on Tuesday morning I was at work listening to the radio and they said that all the climbers that were trapped in the whiteout on Ruapehu managed to come down now that the weather was better . maybe that means I was supposed to stay up there until the weather was better ?
Apparently there were 120km/hr winds which get compressed a bit on the ridges ...