Friday afternoon I headed for Ruapehu and got there at 5:30 pm and was aiming for the summit . The weather forecast suggested it should be a ' pleasant ' trip .
When I got there it was empty and the ski lifts weren't moving so I wasn't going to catch a lift to the upper slopes . I asked someone why it was so quiet and they said that it was because of the gale force winds . When I was driving toward the mountain everything was looking 'fine' .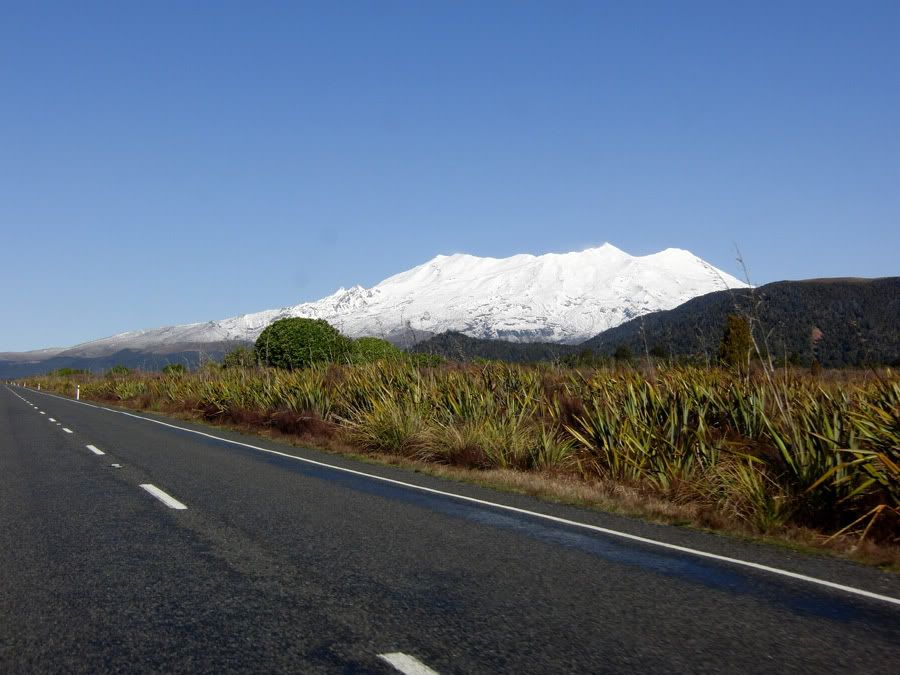 When I got higher up the top of the mountain was getting angrier and the wind was heading in my direction .
Nguaruhoe was looking fairly calm though .
I ended up simply seeing how high I could get without leaving the safety of the surrounding lodges to decide whether I would stay up there for the night or not .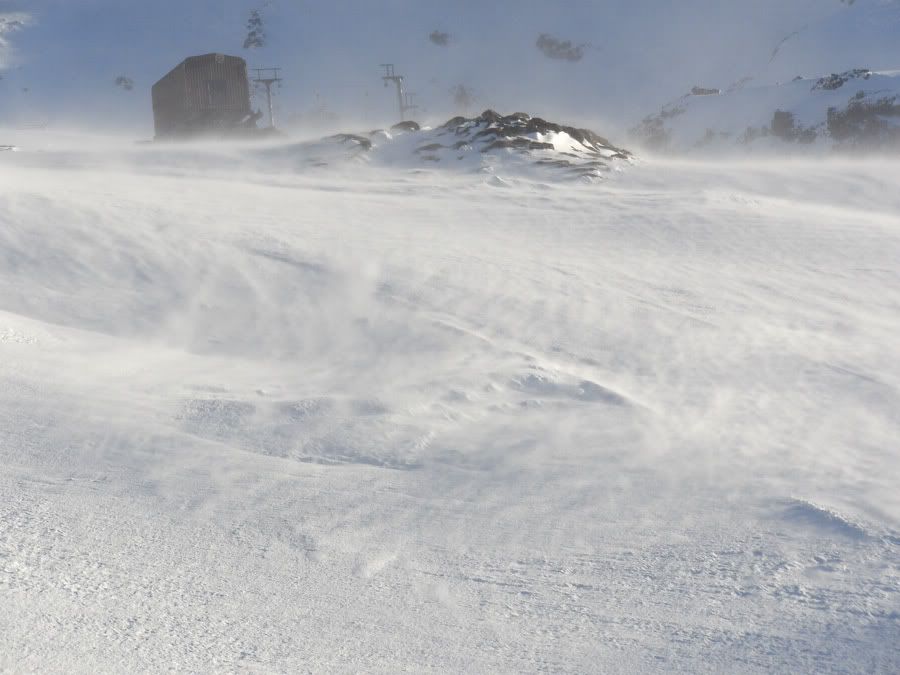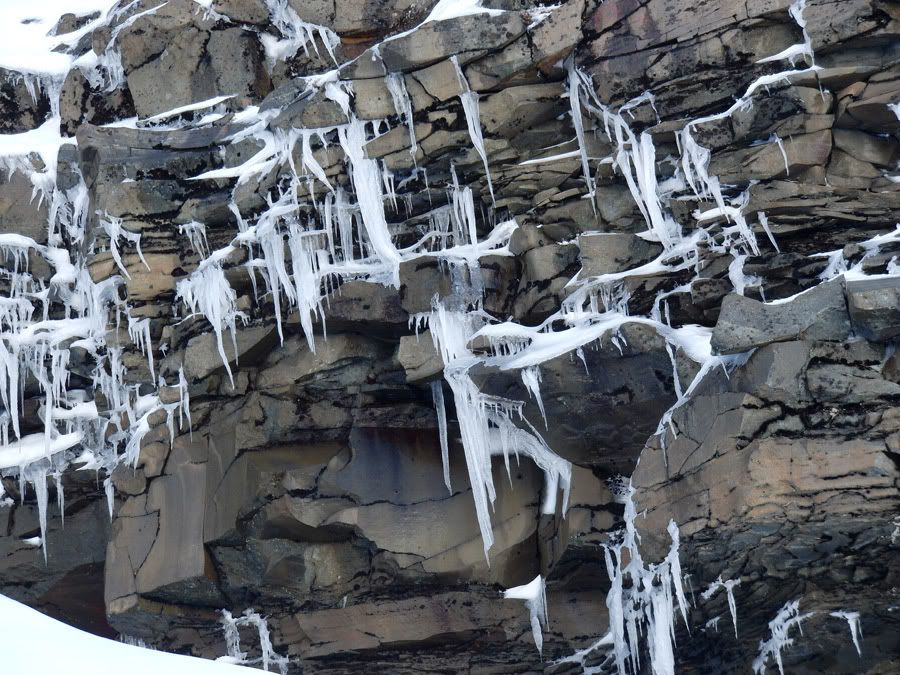 There were icicles everywhere .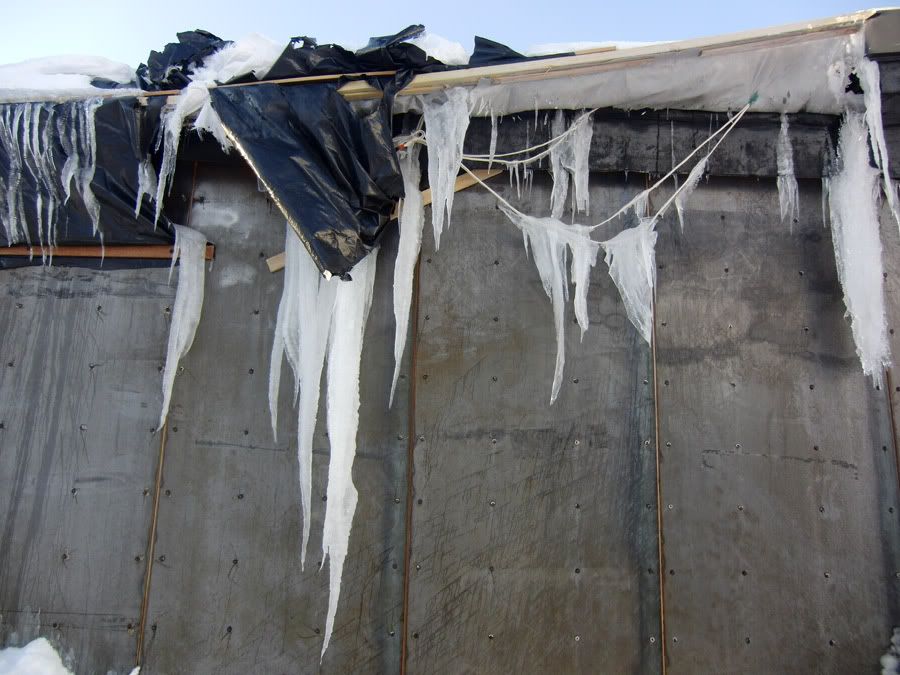 While trying to decide if I would dig a snow cave while being "sandblasted" by ice particles I found this sign in a window which seemed to offer an opinion on my attempt
so I decided to head back down and try and get back to the car before dark .
Going back down at sunset was the best part actually , I wish I had been there a day later in good conditions with a tripod and a decent camera .
Looking back up the mountain showed how angry the weather had got .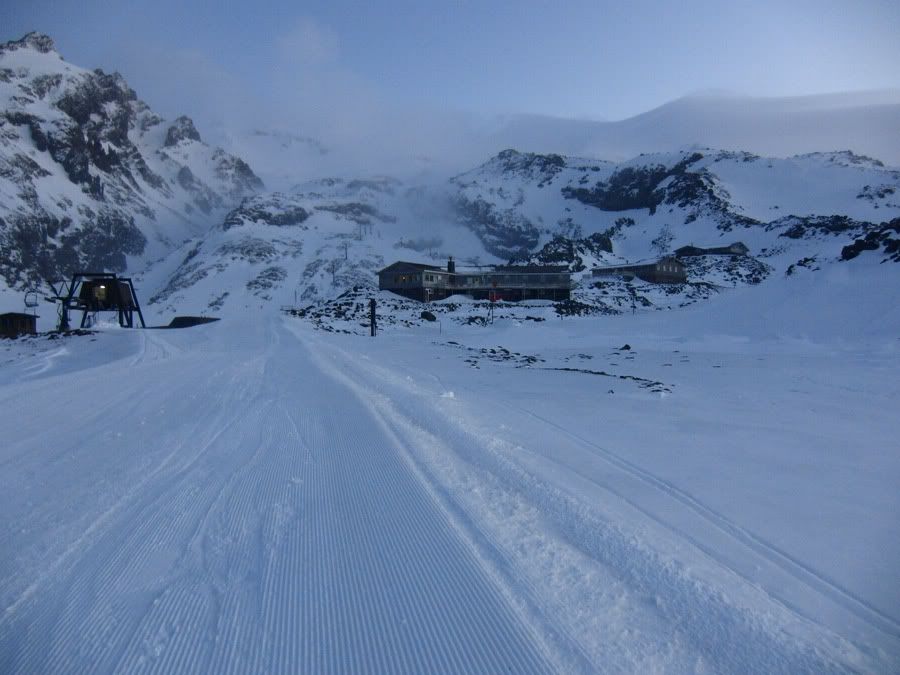 Egmont was looking good in the distance .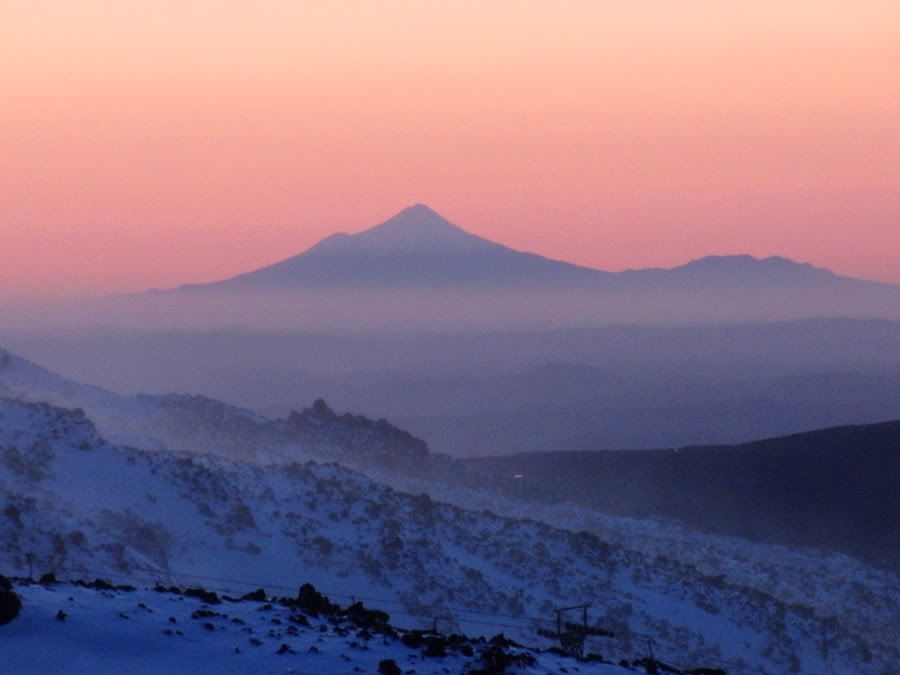 And the snow ploughs were getting warmed up for a night's work fixing the slopes for the next day's skiers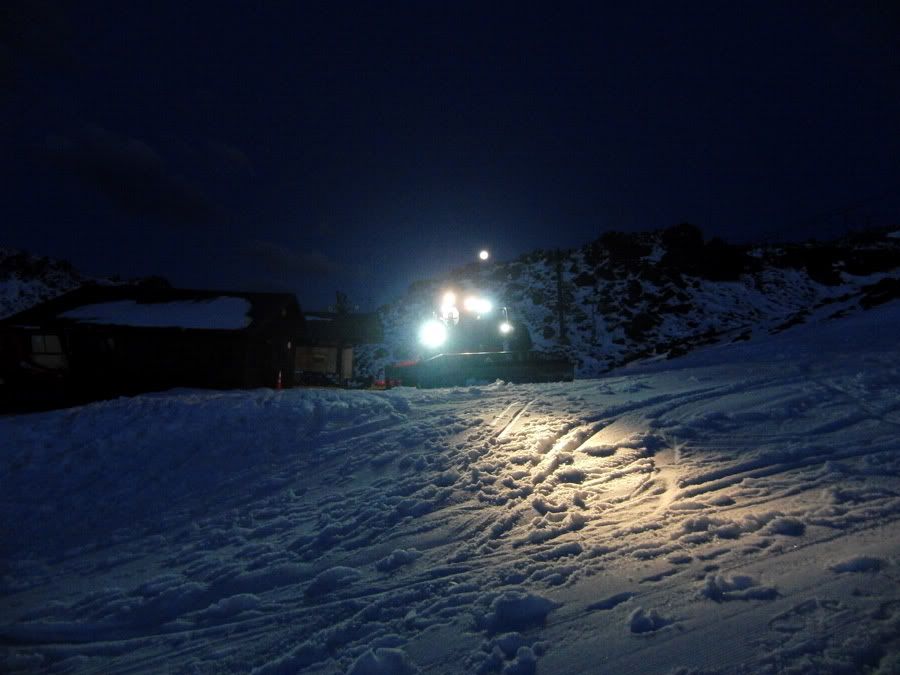 The moon was also coming up so it would have been good if I had a tripod there .
Now for the good part of the story . I worked my way back to the car and drove down to the campsite and slept there for the night .
But I had found an expensive looking spanner lying on one of the tracks that most likely belonged to one of the workers there so I went into the information centre to hand it in , rather than drive all the way back up to the ski fields .
There were two other hikers discussing the Tongariro track with one of the staff , asking him what the conditions were like regarding the snow . I told them that the snow had frozen on Ruapehu itself and was firm to walk on as I had " tried to climb it last night " .
The old codger at the counter said to me " In the conditions we had yesterday ?!" - his face did a red 'Mexican wave' .
Now we all know what it's like when you're sitting watching your fishing rod and the end of the rod shows that you have a 'nibble' . You check your bait and put on something bigger to get a decent "bite" .
Well it's his fault that he jumped to the conclusion that I had gone beyond the safety of the lodges without asking .
I said "Yes , it was a bit windy near the top so I came back down because I had to drop to a press-up position a few times to prevent being blown off my feet , and my face eventually got numb from the ice particles being blown in my face " [ which was all true actually ] .
Well his face got the red flush again which changed to a rich purple as he said " I just feel sorry for the search and rescue staff who have to put themselves in danger to save people like you ! "
I told him " They wouldn't have to rescue me , I was going to sleep on top in a snow cave - there are usually a few up there " .
He responded with a bellowing " There would be no snow caves up there because there has been so much snow they would all be closed up ! ".
I told him " that would be ok , I've got a tarpaulin with me that I could sleep under for the night "
By this time his face had lost the purple tinge and was looking pale as he said loudly " IN THIS WIND !? " .
So I smiled and said " I've got a good sleeping bag " :) .
At that stage I knew I had hooked a Marlin because he swung around to the two guys he was originally talking to and said " Now , where were we !?! " .
That was the cue for me to drive back up the ski field and hand the spanner in to the lost and found department but it was difficult not to burst out laughing a few times on the way .
While I was up there again I decided to take a few fun shots .
The guy who took the picture for me never got my feet in so I got a shot of my footwear .
Everyone lining up for the ski lifts was dressed in alpine gear .
Then I decided to try one more quick snap ....
Well that's another round to Ruapehu , I chose the wrong day and should have gone up a day later but it was still good fun and I got some ok shots out of it .
Driving back through Taupo I had another go at the "Hole in one" .
I don't play golf but got close to it a few times 6 weeks ago when I had a try . This time I actually hit the platform once so I must be improving :)
- time to drive down to Raglan beach and catch the sunset :)
.